"I've been training for 13 years, falling countless times on the ice.
I sat on the ice and wept countless times too.
However, the pain has allowed me to step up to where I am today.
I don't know what other difficulties I'm going to face in my life as a figure skater.
I'm sure there will be moments with tears of joy behind it.
Now I have a new dream."           -Yuna Kim-
Image source – https://en.wikipedia.org/wiki/Kim_Yuna
I have grown up seeing Yuna Kim since I was very young. Even to this day, I hear about the glorious things she achieved. She is someone whom many people respect. It is so admirable that someone of the same race and gender as me is the best in a particular field. Being the best out of everyone in this world is truly astonishing and exemplary. I wish to know more about her and learn from how she became eminent as I continue on my "Eminent" journey.
Yuna Kim won her first major title in 2006 when she claimed gold in the World Junior Championships. In 2010, She had delivered the best performance and was crowned an Olympic champion with the current world record of 228.56 points. She also claimed the honour of becoming the first female figure skater from South Korea to win Olympic gold. Moreover, she is very humble. After her retirement, She declined the offer of being the figure skating commentator, because she thought she would take the spotlight away from other figure skaters. 
Yuna Kim first set the dream of becoming figure skater after seeing Michelle Kwan's soft, elegant performance. Yuna Kim is now influencing many young girls who want to achieve their dreams of famous figure skaters such as Woo Young. 
Image Source – https://www.flickr.com/photos/queenyuna/4868521987
As she rose to the very top, Yuna Kim faced many challenges. She was pressured a lot from beating her rival, Asada Mao. To overcome this, she practiced even before the moment she got on the ice, perfecting her jumps. She doesn't compare herself to others. This is something I need to learn from because I tend to compare myself to others and lower my self-confidence. Moreover, Yuna Kim wasn't given the best environment for her to develop and advance. Yuna Kim mentions in her book that she practiced in ice rinks with many other people who come to play and she was brought tears to her eyes when she thought of her rivals and competitors practicing in their own personal ice rinks. Even with all these hardships, Yuna Kim's desire and efforts to become the greatest, made her overcome them all. For example, if she was having a bad day and nothing was working out she would always get back up and keep trying until she is satisfied. Seeing Kim Yuna practice every day to achieve her goals and dreams despite her unfortunate environment reminds me to be happy and try my best every day. How she chose a goal to become the best figure skater at a very young age and stuck to the goal is just incredible. Her perseverance and determination is something I want to take after.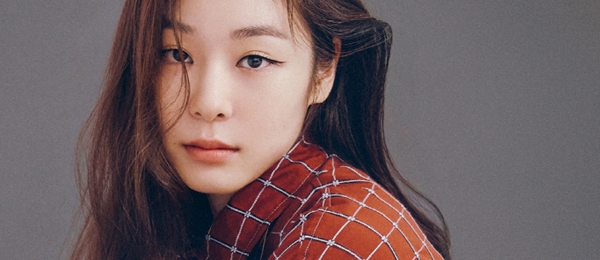 Barriers Towards My Eminent Person 

Connections 

I 

don't know much about figure skating and I hope to learn more as I research my eminent person

 

Same gender

Same race 

Generation Gap

 

We both seek a sense of accomplishment