Frank Lloyd Wright
"Nature is my manifestation of God. I go to nature every day for inspiration in the day's work."

– Frank Lloyd Wright
Personal Connections
I have selected Frank Lloyd Wright to do my Eminent project because I enjoy his work in the incorporation of architecture into nature itself, as well as the changes he brought to the architectural industry through his prairie school of architecture.
I chose to do my project on Wright because he desired change in an industry that he felt had become stale and stagnant in its progress. His philosophy on nature and buildings also fascinates me because it made him one of the first to think about how our buildings impact the environment. I feel that both Wright and I share similarities in our passion, productivity, and creativity. Wright is known for his ridiculous productivity and creativity, designing over 1000 buildings over the span of his career. Though I am passionate about architecture, I lack Wright's productivity and creativity. I wish to emulate these qualities of Wright because they are important qualities to have in general even outside of architecture. Wright's architecture showed how he cared about lessening his impact on the environment. Similarly, one of my goals in TALONS is to learn how to lessen my own impact on the environment too. A barrier that might make it difficult for me to connect with Wright is the unfortunate fact that he is dead, and most photos that people associate with Wright depicted him in his later years. When we must dress up as our eminent person, I can get around this by simply wearing a wig and perhaps creating some wrinkles on my face with my sister's help using her makeup.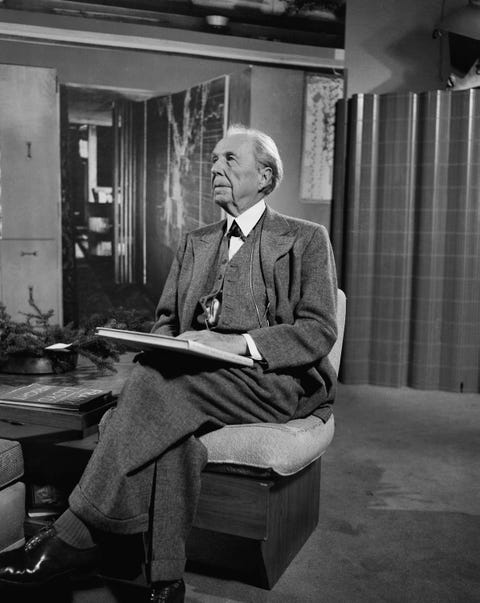 Eminence
Wright contributed to the architectural field in multiple ways, including his creation of "organic architecture." Lloyd's buildings harmonized and coexisted with nature instead of replacing it. As Frank said, "no house should ever be on a hill or on anything. It should be of the hill. Belonging to it. Hill and house should live together with each the happier for the other." (Wright, n.d.). The most prominent use of Frank's organic architecture is in "Fallingwater," a house built on top of a flowing waterfall without any restriction to the flow of the water. Frank also created the prairie school of architecture. It was the beginning of the modern architecture we see today, having an emphasis on:
Low-pitched roofs
Clean geometries
The horizontal plane
Use of mass-produced, easily accessible materials.
Wright will be remembered for his introduction of organic architecture, the idea of buildings incorporated into nature. His prairie style of architecture will also be remembered in the future for its emphasis on the horizontal plane. Wright took the first steps in freeform architecture, inspiring many design perspectives and trends in the modern era, such as preventing the constant repetition of concrete cubicles.
Frank's family had financial troubles as he grew up, and his parents ended up divorcing in 1885 due to his father's constant travelling. Frank, in an attempt to help support his family, worked and studied at the University of Wisconsin's department of engineering. Frank believed that everyone had the right to live a beautiful life in beautiful circumstances and he sought to create affordable buildings that served that aspiration.
Frank is worth teaching about because he took the first steps in making buildings look how they do now. Without him, a large majority of buildings in the modern day would still be concrete cubicles. Without him, a large majority of buildings in the modern day would still have a Victorian style of architecture. His work ethic is something that people can look up to, as he designed and built a large number of buildings in his career.
I chose Wright over others in this field is because he is arguably the most influential modern architect in recent history with his steps taken in his prairie style, organic and freeform architectures. Frank was an architect that brought large amounts of a fresh change in the architectural industry, directing American architecture away from the Victorian style. In addition, Wright's use of easily accessible and mass-produced materials allowed buildings to become more affordable too.
Some wisdom we can take away from Wright's work is that even though we humans fear change, change is often a good thing. It was Wright's changes to what he saw as a stale climate in his beloved dream career that led him to make beautiful changes to architecture as a whole.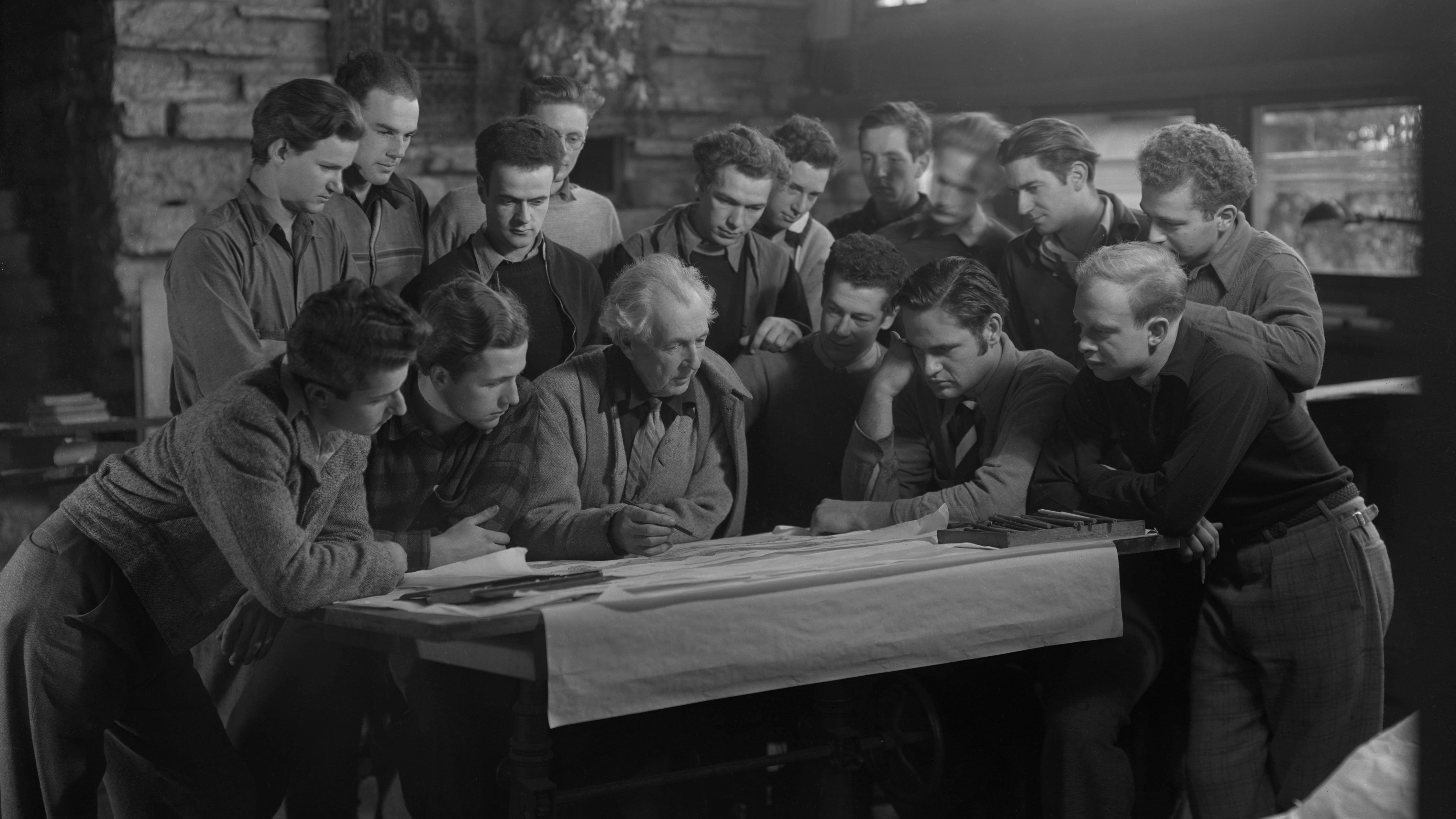 Next Step
In the next phase of my project, I plan on researching more about Frank Lloyd Wright, his works, and his mindset. I'll be doing this through watching videos, reading articles and biographies on the architect. I would also like to research more about Wright's work in the architectural field and more of the less famous buildings he designed than just the famous ones. Finally, I will also begin planning for an interview with someone that is more knowledgeable than I am on the history of Frank Lloyd Wright by first finding individuals that can potentially be interviewed.
Thanks for reading,
Dylan
References
Frank Lloyd Wright's Organic Architecture: Green Design Before Its Time. (2014). Britton. Retrieved from https://www.brittonmdg.com/blog/frank-lloyd-wrights-organic-architecture-green-design-before-its-time/
Frank Lloyd Wright Quotes. (n.d.). Goodreads. Retrieved from https://www.goodreads.com/author/quotes/69188.Frank_Lloyd_Wright