Justin C
Humanities 10
Ms. Wasstrom
October 22, 2021
Bruce Lee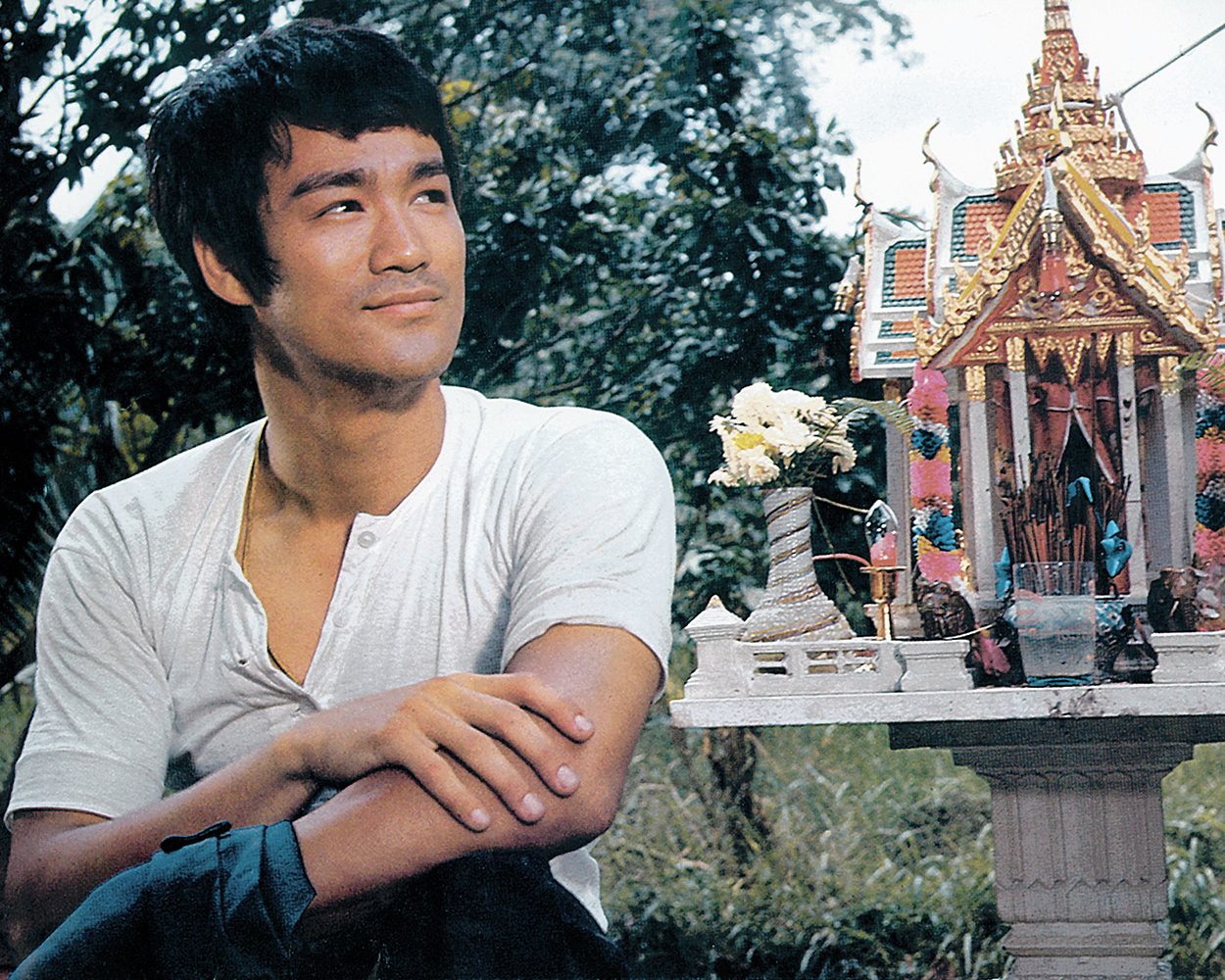 "I am learning to understand rather than immediately judge or to be judged. I cannot blindly follow the crowd and accept their approach. I will not allow myself to indulge in the usual manipulating game of role creation. Fortunately for me, my self-knowledge has transcended that and I have come to understand that life is best to be lived and not to be conceptualized. I am happy because I am growing daily and I am honestly not knowing where the limit lies. To be certain, every day there can be a revelation or a new discovery. I treasure the memory of the past misfortunes. It has added more to my bank of fortitude."
Who was Bruce Lee?
   Bruce Lee was born in 1940 in San Francisco, while his parents were on tour with the Chinese Opera. He was raised in Hong Kong, Bruce Lee was a child actor appearing in more than 20 films. At the age of 13, Bruce started studying wing chun gung fu under the wing chun master, Yip Man. Bruce left Hong Kong at the age of 18, came to the United States and made his way to Seattle, Washington where he worked in the restaurant of a family friend. He soon enrolled in the University of Washington where he pursued a degree in philosophy. Bruce began to teach gung fu in Seattle and soon opened his first school, the Jun Fan Gung Fu Institute. Two more schools followed in Oakland and Los Angeles. During this time Bruce married his wife, Linda and had his two children, Brandon and Shannon. In the mid sixties, Bruce was discovered while doing an exhibition at the Long Beach Internationals and a role as Kato in the tv series The Green Hornet soon followed. During this time, Bruce was also developing his own martial art, which he ultimately named Jeet Kune Do (the way of the intercepting fist).
   After "The Green Hornet" series was canceled, Bruce encountered resistance while working in Hollywood and so headed to Hong Kong to pursue a film career. In Hong Kong he made 3 films, which consecutively broke all box office records and showcased martial arts in an entirely new way. Hollywood then took notice and soon Bruce was making the first Hollywood and Hong Kong coproduction with a film called "Enter the Dragon". Unfortunately, Bruce Lee died in 1973 before this film was released. This film catapulted him to international fame. Today Bruce Lee's legacy of self expression, equality, and pioneering innovation continues to inspire people all around the world which brings me to why I chose him.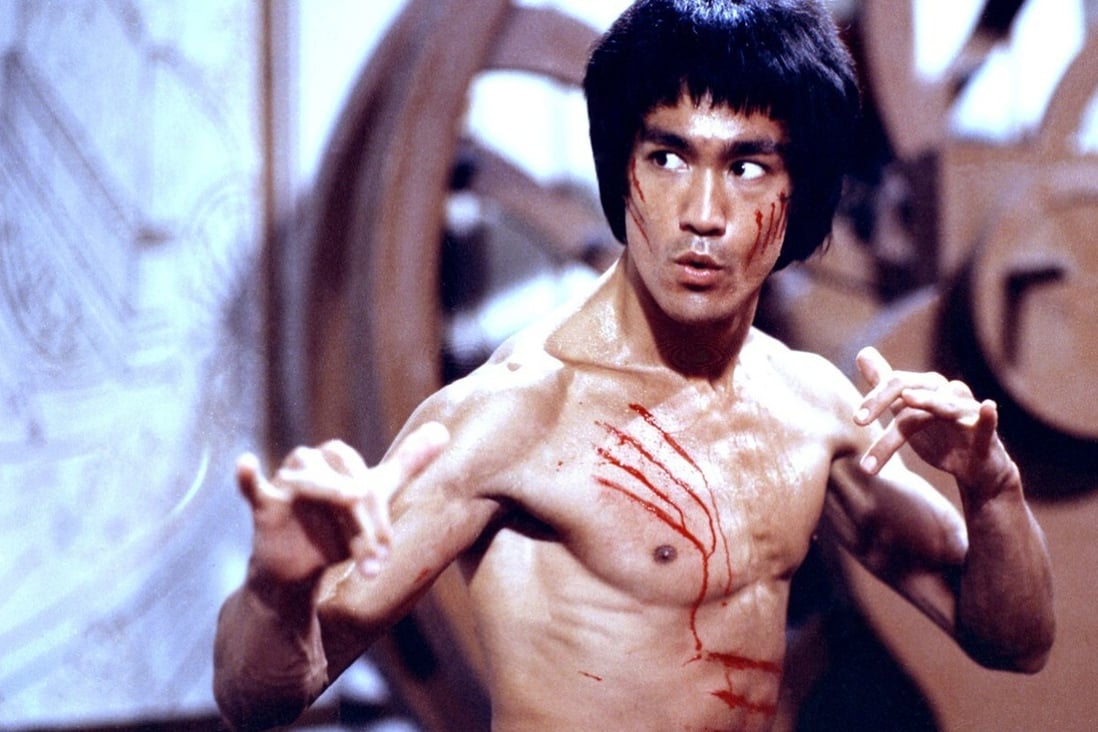 [Bruce Lee in Enter the Dragon]
Why have I chosen Bruce Lee?
   Bruce Lee left an enormous impact as not only one of the greatest martial artists of all time but as someone who broke many stereotypes and changed movie culture forever. New martial artists like Donnie Yen have stepped up to inherit the legacy of Bruce Lee. Although he was renowned for his martial arts expertise and who helped popularize martial arts movies in the 1970s his strength was more than physical. He became one of the biggest pop culture icons of the Twentieth century, and he is often credited with changing the way Asians were presented in American films. Lee broke many stereotypes and implemented a change in the Film Industry that is evident today. His greatest strength was his determination and willpower to work harder than anyone else would. Bruce Lee showed us that strength isn't determined by the size of the man. Strength is determined by a man's determination, dedication, motivation, and fearlessness. All of which he showed us relentlessly throughout his time on earth. He was talented and had everything to be successful, but in the end, what put him over the top was his persistence and determination not to give up. He overcame major obstacles in his path on his rise towards personal and global success including poverty, racial prejudice, injuries, and lost opportunities. Rather than feeling defeated, he successfully used each one of the obstacles and challenges he faced as fuel to propel himself into greatness. If he had given up, the world would have never known him as one of the greatest martial arts fighters of all time. 
I am looking forward to researching Bruce Lee in the upcoming weeks of Eminent.
Thank you for reading, feel free to leave a comment below.
Sources:
Adam Augustyn (Unknown) Bruce Lee https://www.britannica.com/biography/Bruce-Lee
Andrew Mulvania (Unknown Date) Ip Man: The Man Who Taught Bruce Lee to Fight https://artsandculture.google.com/theme/ip-man-the-man-who-taught-bruce-lee-to-fight/yQKyjvpvQVc_Ig?hl=en
Bryan Robinson 23 (November 2005) In Bruce Lee's Shadow: Asians Struggle to Create New Hollywood Images https://abcnews.go.com/Entertainment/story?id=771790&page=1
Lystia Putranto (April 3, 2015) The Inspirational Life of Bruce Lee  https://www.bookmartialarts.com/news/bruce-lee