"California opened my ears, introduced me to oriental music, and, in doing so, helped me to find my voice. If I hadn't gone there I probably wouldn't have become a composer." -Alexina Louie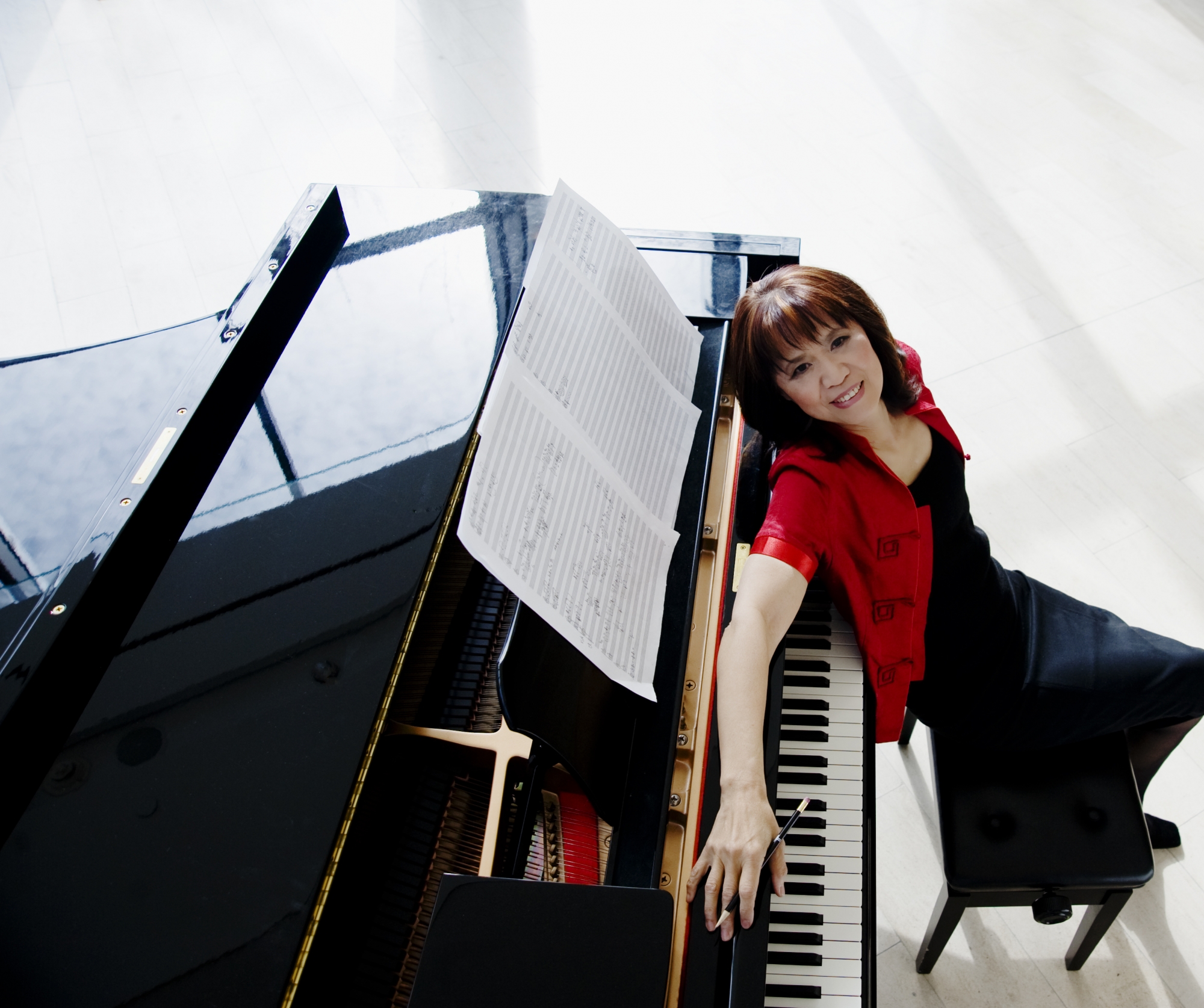 For my eminent person, I chose to do Alexina Louie, a composer from Canada. I decided to choose her because I was interested in her unique musical style that contrasts greatly with other composers. I also chose her because I want to learn more about composition. Something we have in common is that we both were born in Canada and born in a musician family. We both have an interest in music and composition. Some qualities we have in common include creativity, patience, independence, and determination. A quality I want to emulate from her is her bravery and her attention to detail. These qualities are important if I decide to pursue music in the future. Alexina Louie was able to push out of the boundaries of classical music, and add her own twists and elements to her music. I feel like this exemplifies my goals in TALONS because I am working on pushing my boundaries and adding my unique elements into my work. If I get stuck, I can think of how she was able to push through and pursue her goals. A barrier we have in common is our gender, and I want to address how female musicians weren't given the credit they deserved in my project.
Alexina Louie contributed to the field of music by composing pieces for orchestra and solo piano. As I mentioned above, she also contributed by showing modern composers that they can bend the rules of music theory and add their own styles to their compositions. She left a ding in the universe by receiving the Order of Canada for her compositions. This shows that she will be remembered for affecting change in the field of music. Her compositions have also been added to the RCM curriculum, so younger musicians can play her music and pass it on to newer generations. Female musicians were not recognized and given when she started to compose. This was the major barrier she had to overcome while pursuing her goals. She was able to continue composing and push to make her music heard. Her teacher, Jean Lyons, also helped achieve her fame. She wanted the world to hear her music and show what she could do. Her major fear was failing when she had a task given to her that had a lot of limitations. Alexina Louie is worth researching and learning about since she is a big influence on the younger generation of composers and musicians. We can learn how to incorporate our own ideas into the activities we love, to make them personal and unique. I chose Alexina Louie over other composers because her music and compositions really stood out to me. They were unique and I haven't listened to music quite like it.
For the next phase of my research, I want to focus on her musical style and how it is different and unique compared to other composers.
Rings of Saturn by Alexina Louie