Eliot Porter
Eliot Porter is an extraordinary photographer known for his stunning colour in his nature and landscape pictures. Eliot was born December 6th, 1901 in Winnetka Illinois to his parents James F. Porter and Ruth Furness Porter. Eliot and his brother Fairfield, who also became an artist but as a painter instead, had a very good upbringing as their parents had a considerable amount of wealth since James's mother Julia inherited land that would become part of the Chicago Loop. Julia also founded what would become Children's Memorial Hospital in 1882. As a child Eliot took pictures of birds on Maine's Great Spruce Head Island owned by his family with a Kodak box. The children developed an intellectual intelligence and a fondness for being alone as they would spend long periods of time on the island without friends. The boys would reflect the island's natural beauty in their art. Due to his time on the island Eliot became very interested in his photography and nature. Everyone in the Porter family was very intelligent as all three boys graduated from Harvard. Eliot graduated with a degree in chemical engineering in 1923. He then attended Harvard Medical School graduating 1929. In 1933 he was introduced to the works of Ansel Adams and was strongly moved by her photos. Ansel encouraged Eliot to work with a large-format camera. Fairfield introduced his brother to Alfred Stieglitz at the An American Place exhibit where Eliot was showing some of his pieces. Alfred praised Eliot and encouraged him to work harder. Eliot taught and researched at Harvard until he gave up his career to pursue his photography full-time in 1939.
Most of Eliot's early works were in black and white but he started to specialize in colour in 1940. In 1941 Eliot was awarded a Guggenheim Fellowship to photograph birds; his Birds of Colour was exhibited in 1943 at The Museum of Modern Art which was the first ever exhibition of coloured photographs there. Eliot then settled in Santa Fé in 1946. His Guggenheim Fellowship was renewed in 1949. For 20 years Eliot pursued a project to publish nature photographs combined with quotes by Henry David Thoreau. Eliot couldn't find a publisher until an associate introduced him to the associate director of the Sierra Club. Eliot published 29 photography books in his career. He also had numerous individual exhibits at major establishments. During his career Eliot also was given many awards including the Conservation Award from the U.S. Department of the Interior, the Gold Medal of the Academy of Natural Sciences in Philadelphia, and honorary doctorates from Colby College, the University of Albuquerque, and Dickinson College. Some of Eliot's works included Glen Canyon, Adirondack Park, Baja California, the Galapagos Islands, Greece, Turkey, the Grand Canyon, Appalachia, Africa, Iceland, Antarctica, and China. He managed to capture masterful colour of his images while maintaining a respect for nature and its inhabitants and pushing a message of conservation through his pictures.
How do I connect to Eliot? At first it doesn't sound like we have much in common. Eliot was an upper-class man in the 20th century who was a scholar from Harvard. That I can't relate to being a middle class woman in the 21st century. What I can relate to was Eliot's love and passion for both photography and nature. I have done photography since 2017 when I chose it as a passion project in MACC. As for the nature part, I have always loved it. I went camping all the time as a young kid and have loved it ever since. The adventure trips was one of the leading factors in my decision to apply to TALONS in the first place. Through this project I hope to learn from Eliot's photography techniques that produced the rich colours in his photos. I also hope to gain an even greater respect for nature through his message of conservation he pushed through every photograph.
Some of Eliot's Works: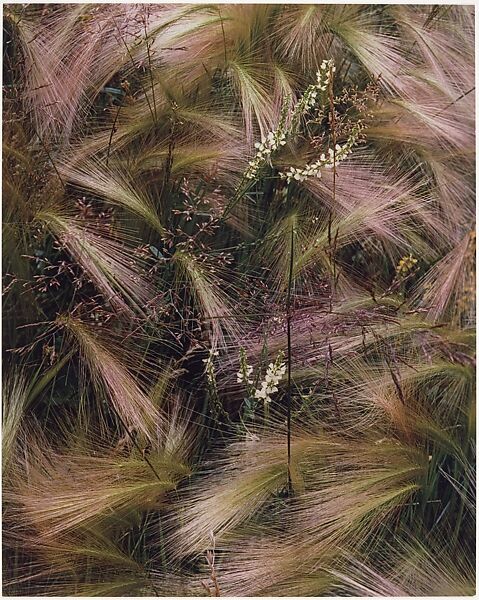 Comparison between me and Eliot:
| | |
| --- | --- |
| Eliot | Me |
| Man | Woman |
| Caucasian | Caucasian |
| American | Canadian |
| Upper class | Middle class |
| One sibling | Four siblings |
| Harvard graduate | Highschool student |
| Professional photographer | Amateur photographer |
| Nature lover | Nature lover |